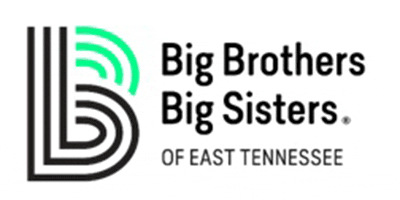 Big Brothers Big Sisters of East Tennessee Auctioning Mentor Hours Virtual Auction Featuring East Tennessee Leaders
Big Brothers Big Sisters of East Tennessee (BBBS-ETN) is hosting a virtual auction from April 12 through May 12, 2022. The auction will include gift packages and a new and unique element, one-on-one mentoring hours with leaders in East Tennessee. Information and bidding can be found at https://one.bidpal.net/tbno/browse/all.
The Mentor Hour Virtual Auction features include Colleen Bhatti, Patricia Bible, Gabe Bolas, Randy Boyd, Joan Cronan, Senator Becky Duncan Massey, Mayor Glenn Jacobs, Mayor Indya Kincannon, Eugene Naughton, Jack Neely, Chancellor Donde Plowman, and Dr. Thomas Zacharia. These East Tennessee leaders are offering one hour of their time, either in-person or virtual. The experiences are unique to each mentor.
Joan Cronan is offering the opportunity for a corporate presentation or the option to attend a Lady Vols game with her. Bidders can win a breakfast with Randy Boyd. Patricia Bible of KaTom and Colleen Bhatti of Cruze Farm are offering one-on-one time or a presentation for up to 20 people. Jack Neely is offering a one-hour Knoxville history experience with him.
The Mentor Hour Virtual Auction is part of BBBS-ETN's new event, The Big Night Out, presented by FirstBank. The Big Night Out will be an evening celebrating the driving force of our mission, Mentors.  All proceeds from the auction and the event will ignite the power and potential of East Tennessee youth through BBBS-ETN's signature one-to-one mentoring program.
The Big Night Out Virtual Auction is made possible with support from FirstBank, Pilot Company, and WATE.
About Big Brothers Big Sisters of East Tennessee
Big Brothers Big Sisters of East Tennessee has been transforming the lives of children since 1970. We are a member agency of the oldest and largest youth mentoring organization in the United States, consisting of more than 350 agencies nationwide. Our mission is to create and professionally support one-to-one mentoring relationships that ignite the power and promise of East Tennessee youth.