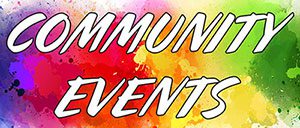 If you would like your local non-profit event listed here, please send it to [email protected]
---
---
---
---
---
---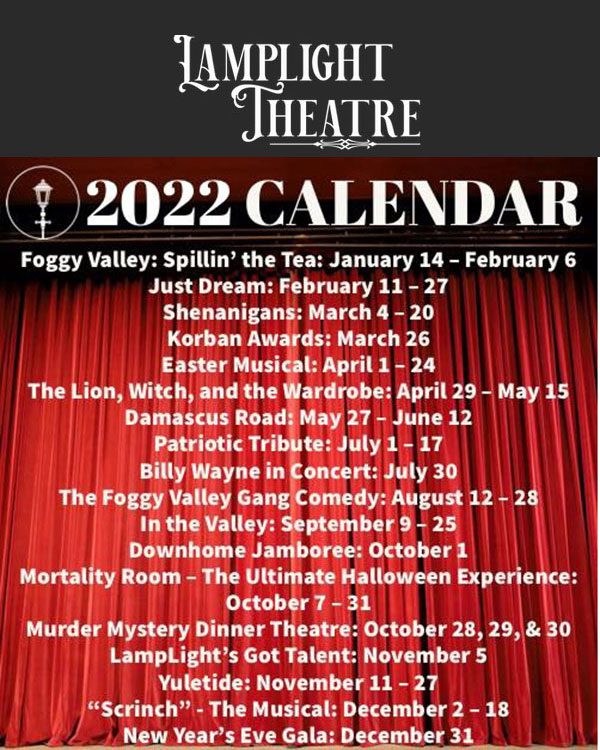 ---
---
Event Title: Blue Ridge Artisan Days-Handmade Market
Date: October 8, 2022 10-4pm
Location: Elizabethton Rec. Center-300 W. Mill Street, Elizabethton, TN 37643
Event description:
Come out for Blue Ridge Artisan Days-Handmade Market on October 8th from 10-4 at the Elizabethton Rec. Center located at 300 W. Mill Street in Elizabethton. With over 50 Artisans featuring everything from food to wreaths, to woodworking & clothing, jewelry and resin, you're sure to find the perfect treasure for your home or unique gift for a loved one. Children and teens will love the Young Artisan Club where they can let their creativity fly.
Find us on [email protected], [email protected] and online at blueridgeevents.com for more information. Blue Ridge Artisan Days…shop local, support small business.
Free entrance to the public as well as free parking, wheelchair accessible and fun for the whole family.
---
Civic Chorale Announces First Concert of the Season.
The Civic Chorale, under direction of its Music Director, Dr. Rodney Caldwell, will present its first concert of the 2022-2023 season on Sunday, October 16. The concert, entitled "Selections from Choral Masterworks" will feature choral movements from some of the major monuments of choral repertoire. Selections include works from the Vivaldi Gloria, Haydn Lord Nelson Mass, Beethoven Mount of Olives, Brahms, Mozart, and Faure' Requiems, and others. The concert will close with the Hallelujah Chorus from Handel's Messiah.
The concert will be held at St. John's Episcopal Church, 500 N. Roan St., Johnson City, Tennessee on Sunday, October 16 beginning at 3:00 PM. While the concert is free to the public, donations are very much appreciated. The Civic Chorale, founded in 1973, is the region's premiere auditioned volunteer adult chorus. Dr. Caldwell is also the director of choral studies at Mars Hill University in Mars Hill, North Carolina. For additional information, visit the Chorale website at www.thecivicchorale.org.
---
The newly created Century Club of Northeast Tennessee is looking to honor and celebrate the lives of individuals who are 100 years old or older for National Centenarian's Day in September. The club was founded this year and is open to people living in Greene, Hancock, Carter, Hawkins, Johnson, Sullivan, Washington and Unicoi counties. Club members receive a letter of greetings from the governor and a matted certificate of recognition from the Century Club of Northeast Tennessee. The Century Club of Northeast Tennessee is asking for help in finding the centenarians in the area. If you would like to recognize a centenarian, visit https://www.centuryclubnetn.com/register.
---
The Pumpkin Patch At Colonial Heights Presbyterian Church
Event Dates: Oct. 2nd–31st, 2022 11:00am – 7:00pm
Location: 213 Colonial Heights Road, Kingsport TN
Colonial Heights Presbyterian Church is hosting our "First Annual Pumpkin Patch" from October 2nd – 31st or until all our pumpkins have found a home. The pumpkin patch will be open from 11:00am – 7:00pm daily. The pumpkins are grown on the Navajo Indian Reservation located in the Four Corners Area of New Mexico. The monies raised will be used for the youth and children of our church and in the education of the Reservation. This is a major fundraiser for the Reservation and the church.
Visitors may purchase pumpkins of all sizes and visit our photo spot for a family picture.
Special events on Saturdays are:
October 8th – Outdoor family-oriented movie at 7:00pm
October 15th – Fall Festival 12:00pm – 4:00pm with a free BBQ meal starting at 1:00pm (until we run out!). Enjoy inflatable bouncy house, giant slide and obstacle course, corn hole, food and crafts for sale, plus visit the pumpkin patch.
October 31st – Trunk or Treat 5:00pm – 6:00pm (or until candy is all gone)!
---
Covenant Presbyterian Church of Johnson City will hold a "Blessing of the Animals" from 1 to 2 p.m. on Oct. 16th in the church parking lot at 603 Sunset Drive. The public is invited to bring their pets to be blessed by Pastor Maggie Rust. She will lead a brief service before the blessing. Anyone who has a pet that is either too large or uncomfortable in crowds is encouraged to bring a picture that can be blessed. Refreshments, goody bags and a photo booth will also be provided.
The event is FREE AND OPEN TO THE PUBLIC.
WHO:            Covenant Presbyterian Church
WHAT:         Blessing of the Animals
WHERE:       Parking lot behind the church at 603 Sunset Dr., Johnson City,
WHEN:         October 16, 2022 from 1 p.m. to 2 p.m.
---
Southwestern Baptist Church, 1112 Cherokee Rd. Johnson City will be hosting their annual Fall Festival on Saturday, October 29 from 2:00-4:00 p.m! FREE candy parade, inflatables, snacks, prizes, lots of candy, and more!
---
If you would like your local non-profit event listed here, please send it to [email protected]