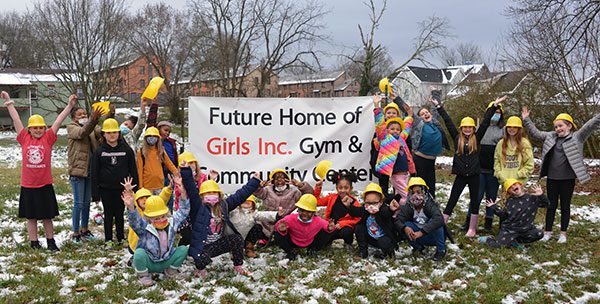 GIRLS INC. HOSTS 12th ANNUAL CUTE HANDBAGS FUNDRAISER
BRISTOL, Va.—Tickets are now on sale for the Cute Handbags party, an annual live and silent auction event benefiting Girls Inc. of Bristol. The event is open to the public and will be held at The Virginian's clubhouse Saturday, Feb. 26, 2022, from 3:00-6:00 p.m.
The Girls Inc. Cute Handbag event is one of the organization's most popular fundraisers. This year's silent auction will feature more than 60 handbags in a variety of price ranges. The live auction will include 10 different packages, each valued at more than $1,000. Four of the live auction packages include trips or travel accommodations.
The evening ends with a raffle drawing for a Louis Vuitton Grand Palais valued at $2,800. Raffle participants do not need to be present at the time of the drawing to win.
Leslie Dannhardt, chair of the Girls Inc. board, said, "Each year this event is more fun than the last. We see so many people come back year after year to support Girls Inc. and bid on some really incredible bags. There is something for everyone too–bags of all styles and sizes–and this year we have more variety than ever."
A single admission ticket for the "Denim and Pearls" themed event is $50 and includes hors d'oeuvres and drinks. Raffle tickets for a chance to win the Louis Vuitton grand prize can be purchased for $10 each, three for $20 or 10 for $50.
Tickets, including raffle tickets, are available for online purchase until Friday, Feb. 25 at 5:00 p.m. Tickets will also be available for purchase at the door. To buy online, visit cutehandbags.eventbrite.com or contact Heather Lawson at [email protected] or 276-669-8686. To learn more about the items included in this year's auction, follow Girls Inc. of Bristol on Facebook or follow the event page directly.
Girls Inc. of Bristol is an affiliate of the national Girls Inc. organization. Girls Inc. is a 501(c)(3) organization which encourages all girls to be "Strong, Smart, and Bold," equipping them with the skills to become independent individuals. Currently, Girls Inc. of Bristol operates numerous sites throughout the Tri-Cities and Southwest Virginia including Piney Flats, Abingdon, Norton and multiple sites in Bristol. Girls Inc. of Bristol is always accepting donations of food, clothing and household goods to assist in providing for students and families in need. If you wish to make a material donation, please contact Heather Lawson. If you wish to make a financial contribution, please donate at www.girlsinc-bristol.com.