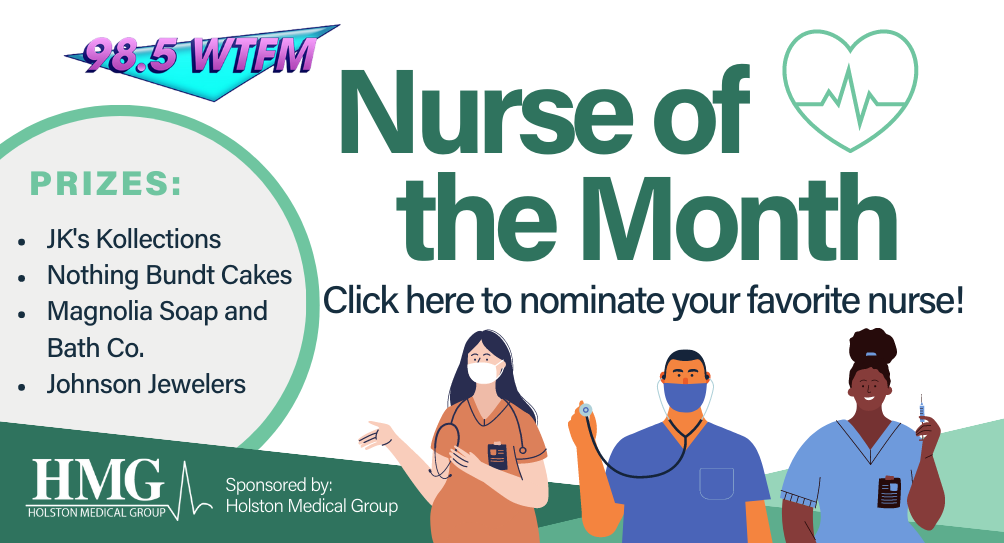 Do you know a nursing professional who goes above and beyond each day to help those in need? 98.5 WTFM and Holston Medical Group want to acknowledge all those medical workers who work long tiresome hours making sure all their patient's needs are met without question. Each month we will select a "Nurse of the Month" to pick up prizes from Nothing but Bundt, JK's Kollections, Magnolia Soap & Bath Company and Johnson Jewelers!   Nominate that special nurse below to win "Nurse of the Month," from  Holston Medical Group and 98.5 WTFM!

Enter here
* Denotes Required Field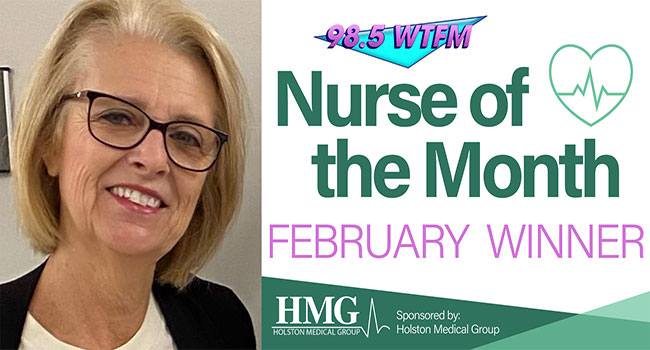 Our February "Nurse of the Month" is Robin Vanzant who nurses at Tennessee Cancer specialists Johnson City.   
Reason for nominating:
I had cancer in 2020, during COVID. So , I had to take chemo treatments, and of course I had to do it alone, or without my family with me, so I thought this is sadly lonely. But, when I met Robin, one of the oncology nurses, I felt like she was my family, because that's what she became to me.i know that she has already retired from Eastman, and went on to get her RN degree. I'm so very great full for Robin. She is so kind and caring! I was fortunate to beat this ugly disease, and very grateful for Robin. It's people like her that makes a difference. I think of her as a sister, as I am getting to see her every three months. Please consider her for this nod, she truly is deserving. Thank you, sincerely.