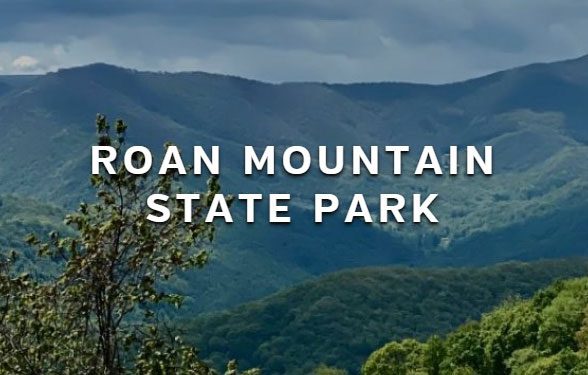 Winter Hiking at the Roan Mountain Winter Naturalists Rally
Saturday, February 12, 2022 at 1:30 pm
Meeting at the Roan Mountain State Park Conference Center
The Annual Friends of Roan Mountain Winter Rally will be abbreviated this year due to Covid-19 concerns but will still offer great opportunities to learn about and explore the mountain!
The Roan Mountain State Park Conference Center programs which usually take place in the morning will not be offered this year, and no lunch will be served, however the afternoon field trips WILL be available free of charge at 1:30 pm, and there are three great choices.
Participants will meet at the conference center parking lot at Roan Mountain State Park. Warm clothes and sturdy shoes are recommended.
Wildlife Tracking and Animal Signs
Leader: Marty Silver, Park Ranger at Warrior's Path State Park
Visiting areas along the Doe River in Roan Mtn. State Park, this moderately strenuous and kid friendly hike will be fun for all ages!
Winter Birding & their Survival Strategies
Leader: Larry McDaniel, Birder and Naturalist
Larry will take participants to look for birds in and around the park and discuss the various winter strategies they use. This walk will not be strenuous, and participants will need binoculars (there will be a few pairs available to borrow).
Diversity of Trees and Woody Plants in Winter
Leader:  Cade Campbell, ETSU Biology Student and Naturalist
This hike will focus on Roan Mountain's amazing biodiversity of trees and woody plants and how to identify them during their long winter rest.
For safety, each field trip is limited to ten people, so please register for your first choice soon!
To register, please visit the Friends of Roan Mountain website at https://www.friendsofroanmtn.org/.
Once you register, you will receive an email with a ticket.
For questions and additional information please contact:
[email protected] or [email protected]
The Roan Mountain State Park Conference Center is located at 1011 TN Hwy 143, Roan
Mountain,  Tennessee 37687 and is a left turn across from the Amphitheater after passing the          Park Cabin Area.